Published: ViSor |
Categories: News |
i69: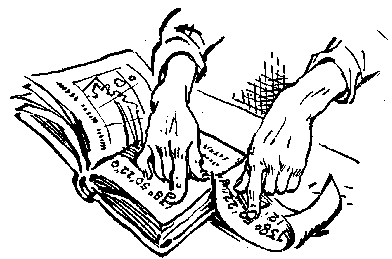 It would be nice to each wrote a couple of favorite lines from the works of Igor Vsevolodovich.
Colleague Prul:
"- Actually, my father was intelligent, but I am afraid that he would say, in any case.
- Correctly. No way. Because you are for him still a little girl, silly, which should be taken care of. Because your father has a paternal instinct. You know what it is?
- I know. And I have my grandfather's grandfather's instinct, and my mother - my mother. And all these instincts tell them about me to dress warmly and do not forget to take a raincoat if rain comes. " ("Alice's Birthday")
"- No! - Cried Pasha. - It can not be! You take my secret! I'm tired of your sobriety, Alice Selezneva! I'll warn you for the last time, if you will not, finally, romantic, our separate ways. " ("The End of Atlantis")
"Millions of years ago the first Pithecanthropus turned into a man. He lived his relatively short life, and before his death said:
- Now, if to start life over again ...
Since then, and I went. " ("Martian Potion")
Iskander:
- What is the powder? - The boy asked Gerasik.
- Gunpowder, young man - said the wizard Ooh - not yet invented.
- So, invented - the boy said. (Purple sphere)
Evgenij:
And at this moment returned happy, panting with Arkasha Pasha.
And we saw that Alice is sitting in the pilot's seat with a vacuum cleaner in hand and sobbing uncontrollably. And the second to her from the speaker on the remote control even heard someone's quiet weeping.
- Who hurt you? - Pasha rushed to Alice. - Tell me and I'll kill him! (Guy-up)
Pinhead:
- It is you are acting on my nerves. In a positive sense. I have affection for you. Can you believe it?
- Dragon does not entice, - said Alice. - Will not help.
- I'm honest, I do not pretend!
- Why did you suddenly become so to me about that?
- It's hard to explain, Alice. But you have that makes you different from all the other girls of the Earth. You are very lofty, honest and intelligent.
- You say too! Who and when the girls loved their senses and honesty?
- If you mean beauty, - said the monster, snatching from the frying pan and throwing the first attempt in the fall - then it you have more than enough. I do believe you! I'm so much in my life seen any girls, none of you can not be compared.
- You better tell me not "seen" and "tasted" - Alice corrected. (Alice and the Beast)
visor: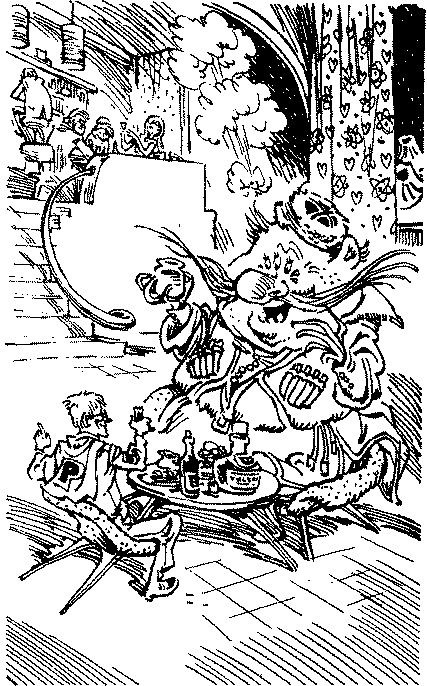 Some tourists, those who had never Chumaroz inhabitants of the planet, screamed and fainted. Gromozeka But it did not take offense.
(Alice's Journey. Chapter 3: "Have you heard about the three captains?")
... And Green - a great pessimist. He thinks that "it" end badly. What is it"? Yes all. ... When we get on the unknown planet, he immediately tells us to fly away from here, because the animals are still there, and if there is, such that the zoo does not need, a If necessary, we do not care they do not drop off the Earth, etc. But we're all used to the green, and his grumbling do not pay attention. But he does not take offense at us. (Alice's Journey. Chapter 2. "Forty-three rabbit")
- Careful, Dad, he has a gun! - Cried Alice.
- Stripes! - I said into the microphone, hanging on my chest. - Spotted my position! We are in danger! Urgent help!
After hearing my words, Verkhovtsev paused, thinking. Fortunately, the road seemed a large crowd of collectors, who dragged rests green elephant. Verkhovtsev jumped over the fence and disappeared.
- Oh, I love it all! - Said Alice. - What are the real adventures! (Alice's Journey. Chapter 10. "We bought a talker")
Kohl has never been in this apartment alone ... standing in the middle of the room, Nick felt did not quite right, and he wanted to go ...
And he did not go because the wall hung an old flintlock pistol. Nikolai gave Cole his hold in their hands, but half the fun is lost, if you look at it. Kohl took down his gun, took the hammer and pointed out the window. Outside the window, the raven flew. Nick pulled the trigger, the gun clicked softly. Of course, with bullets and gunpowder shot result would be louder. (One hundred years forward)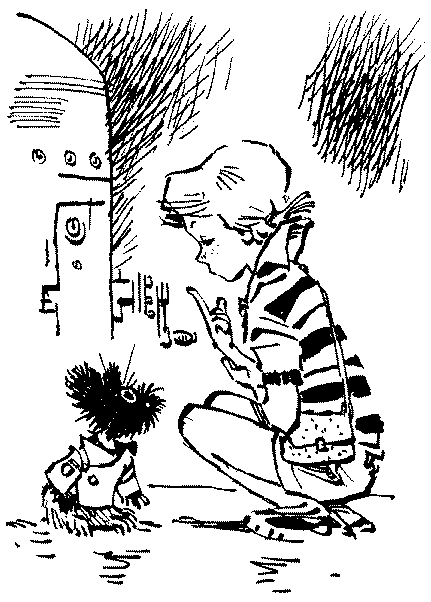 - And wait? - Alice asked. - Can I see?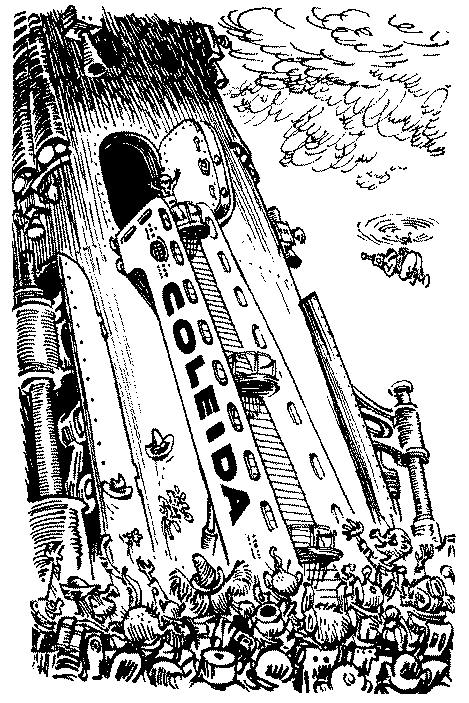 Gromozeka held it to the window.
The ship has already risen quite high, and Koleida held up half the sky. And the whole face of the planet was covered with patches of light - it lights burned its cities and factories.
- It happened in the afternoon - said Gromozeka. - We were at the windows and watched. We know how much it flies in a spaceship. We stood there a few minutes. After all, we do not really believe that you will be able to get to the ship ...
- And then - interrupted by Richard - we have seen how in one second field become green.
- And tall buildings rose on the site of the old town - said Petrov.
- And a bird flew over us, - said Gromozeka.
- And we realized that Alice killed cosmic plague. (Alice's Birthday. Chapter 18)
Alexey Aksenov:
- So ... what are you talking about ghosts?
- He is good.
- You are fine.
- In addition to Koli.
- Well, except Koli ... I think if I brought a fire-breathing viper, you have made friends with her too.
- Maybe. And it is good?
- With it, no one has yet been able to talk about it. She lives on Mars and squirted boiling poison.
- I guess it hurt. Why have you taken it to Mars? (Girl, which did not happen)
Falcon:

The small room was a cot. He immediately realized that this building with unbuttoned and hanging on the side of the belt, soft, as if dangling in the air, intended for a young child. And for some reason, recently, a moment ago, a child taken away from here in a hurry, even left a little pink socks and colorful rattle. Oleg has not yet been realized to the end, he met with myself in this reserve of stopped time, picked up a rattle and waved it, and at that moment he heard the sound of rattles and, oddly enough, knowing him, he realized the reality of a ship, the reality of this world, deeper and more real than the reality of the village and the forest. In ordinary life, can not meet himself. Things disappear, and if something remains, it remains as a memory, as a souvenir. And here, in the loop attached to the side bed, hung unfinished bottle of milk, the milk was frozen, but it can be melted and to drink. (Village)
Alice:
- In the history of humanity - began Hayrapetyan measured as a teacher - there were occasions when children were selected and grown animals. If the child is found, it is not returned to the people. He remained inferior. We - social animals. The adult, grown in vitro - a baby. His brain is empty. And learn it later.
- That's right - said Sidorov. - And there is no evidence ...
- I'm sorry - said Hayrapetyan. - I will finish. Achieving Sergei Andreyevich and his staff that they can pass on a genetic clone of the memory of his father. Therefore, we are here today.
...
...
Ivan replayed like a movie, - Sergey is never occurred - the little things of the past. He recovered, put in a chronological order that is preserved in his memory from someone else's childhood. The outbreak of war, he was seven years old, my father went to the front. They drove from Kursk to evacuation train was long, a whole month. It lives in the memory of Sergei as a set of facts that make up the formal aspect of the biography: "Before the war we lived in Kursk, and then we were evacuated, and we spent a year at Kazan." In the brain of Ivan we found only fragmentary pictures, and there was no guarantee that there they were in the same order as in the brain of her father. Ivan tried to remember how we left the Kursk? It was summer. In summer? Yes. A car was a passenger or a freight car? Of course, the van, because they show a picture memory - long train teplushek stands on a high mound in the wilderness, and they seem to be with her mother and another girl moved away from the structure, collecting flowers. The composition is a long time and must stand for a long time, but suddenly the cars, such a small distance, begin to move slowly, and the distant, terrifying in its detachment whistle of a steam locomotive, quietly driven to composition, heard through the thick hot air, and that they run for the composition, and the composition is still far away, and it seems that no longer reach ... Then someone running toward the composition ... Then they train. More Ivan can not remember anything. (Someone Else's memory)
Ovod:
... If you take the top scientists, it will be difficult to keep in the hands of slaves. Slaves have to be ignorant and illiterate desirable. (Purple sphere)
The work is said to have turned ape into a man, and so, the lack of labor necessarily turns a man into a monkey. (Prisoners of the asteroid)
- ... Is not Milena Mitin from Konotop?
But this time Nick was not taken aback.
- She's from Kostroma, - he said. (One hundred years forward)
Often, the pirate life is not violated any laws, no one robbed and killed, but in fact - it stole the idea, there is a word stabbed, there is a feeling strangled, and harm from him than from the whole of the brig with a pirate flag. (One hundred years forward)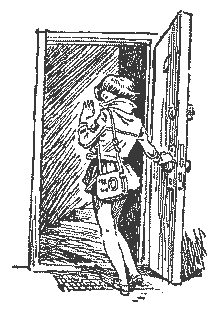 - You know what, Aliska - said Julia fungal, - if you think of something, and we'll pretend to believe you.
- Well, - said Alice. - Only you do not believe me. Good?
...
- Strange - Alice interrupted Nick Sulima. - All you think should be famous and great. And who would be ordinary?
- But it's a fairy tale, Nick, do not you see? - Exclaimed Larisa. - I can not be very great actress. (One hundred years forward)
Ngaan:
Alice was the last time looked at all, said softly: "Good-bye, guys" - and left the room.
Forever. (One hundred years forward)
Evgenij:
The second rose Arkasha boots, grabbed a toothbrush and a towel and ran to the river. He was in a hurry. He used to say that life is short and you need so much time! (Million Adventure)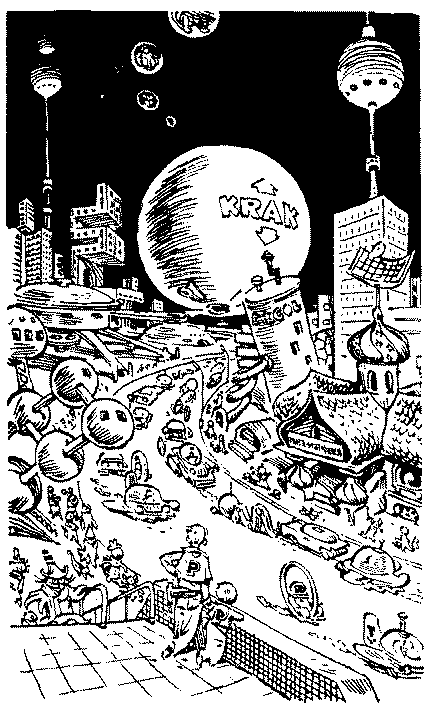 All collectors and fans of every sector in the eighth wonders of the galaxy on the planet arrive Bluķe. There, the city Palaputra, once a week there is a market.
The galaxy has a multi-billion-collectors. For example, the collectors of the solar system are going on the first Sunday of each month, on Mars, on a plateau at the Grand Canal.
I was told that in the Andromeda nebula, too, have a powerful brotherhood of collectors, and on one of their planets as they took power in their hands, and the entire industry that planet only produces albums for stamps, tweezers and aquariums.
In Martian collectors I have been. He took it for a zoo of rare flying fish. But on Bluķe I did not have to happen. (Alice's Journey)