Published: VISOR | Categories: Actors , Interview , News , About the film , Photographic |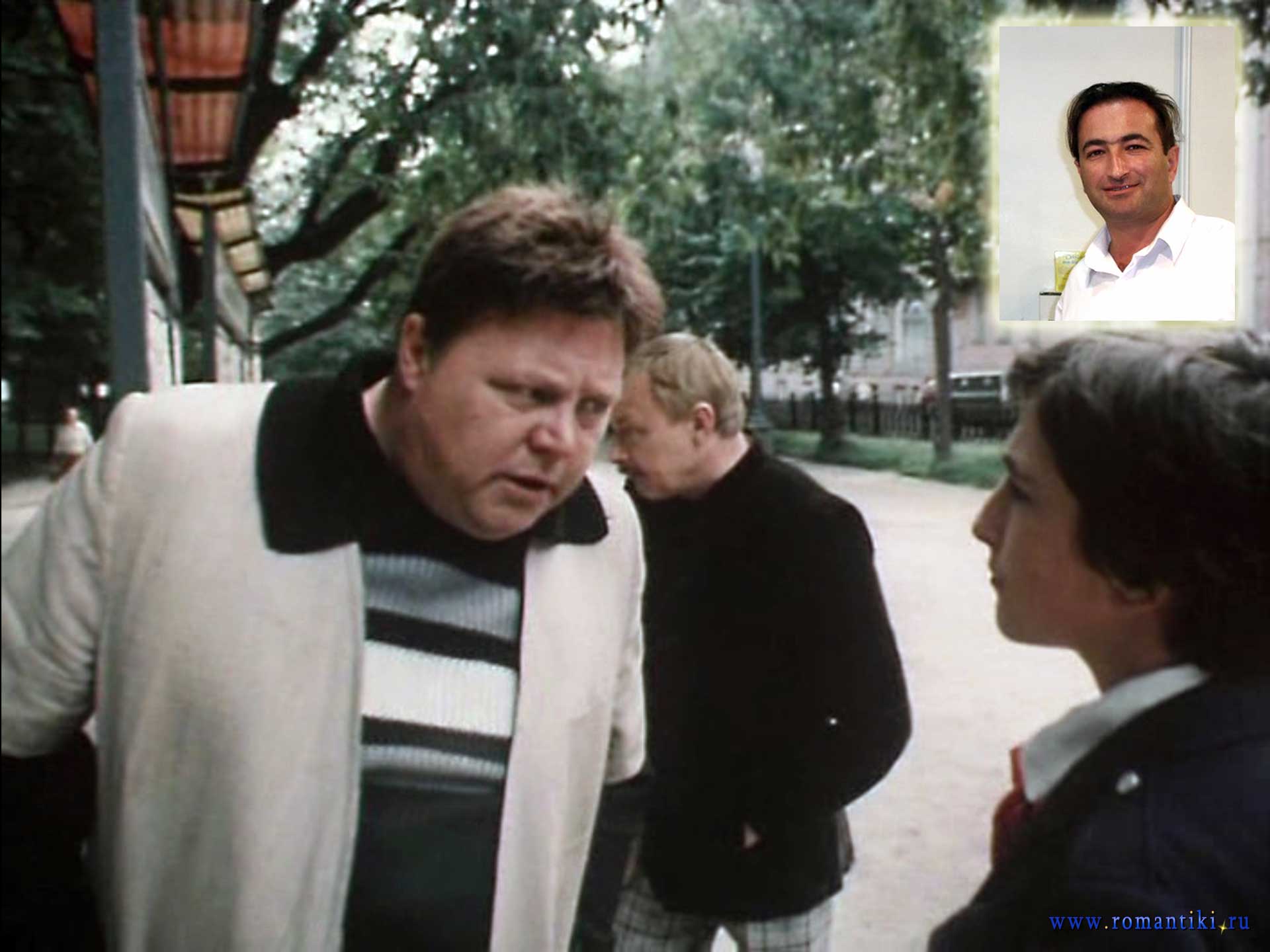 - Do you learn in the classroom Kolya?
- Do you honestly answer or not fair?
- Honestly! Honesty adorns the human.
- Well, to be honest, then what I have Kohl.
- Hehe, no-e, other Kohl.
- How do you accurately observed. I do have recently started to say that I was different. My mother says that I am quite changed. Teachers at the school that I grublyu senior. Grandma says it has a difficult age. Listen, maybe it's not age, I can not really the Kohl?
(Laughter Dialogue and Coley have Sadowski in the film "Guest from the Future")
Kohl Sadowski - one of three Kohl in the film "Guest from the Future" - was brilliantly played just Buzganom Semyon Moscow schoolchildren.
A few days ago we spoke with Simeon on Skype. From this conversation, as well as from his answers given earlier in the forum , we compiled the interview.
visor: Hello, Simon. Thank you for agreeing to talk with us. Despite the 30-year anniversary of the film "Guest from the Future", many interesting questions still remain unanswered. And as you do not know even some of the important details. For example, the first name. And by the way, how to put the emphasis in the names?

Thank you too. My middle name - Markovic. Semen Markovich Buzgan. The stress on the second syllable names.
visor: Could you tell us about the family that grew up? Who are your parents? They were somehow connected with the theater or cinema? Do you have brothers and sisters?
Siblings or sisters there. Mother - Rosa M. - was born in Ukraine in the city of Zaporozhye, and 12 years after her mother died, she and her mother moved to Moscow aunt. In fact, it brought my own aunt. Dad - Mark M. - a native Muscovite. I was born in Moscow. My mother was a music teacher and a guidance counselor from the District Board of musical pre-school education. Now she lives with us in Israel and lead an active lifestyle. Dad worked as a radio engineer of civil aviation helicopter stations that are in the aquatic stadium. Brezhnev, flew out to his dacha. As he told his father, Brezhnev was always 2 helicopter, and no one ever knew what he sit. Perhaps he did not know.
Paternal grandfather (Michael Markovich) worked fototsehe Union Theatre Company. His brother - my great-grandfather - Hevel Buzgan - was the chief director of the Polish-Jewish theater in Poland, created after World War II. His daughter was an actress. But I did my grandfather never saw. We just hung his picture. Wife Heuvel - Riva Schiller - was an actress, and their granddaughter - Yelena Litinskaya - modern poet and writer, lives in New York. The memory of his grandparents contained in her book "From Spiridonovka to Shipskhed Bay."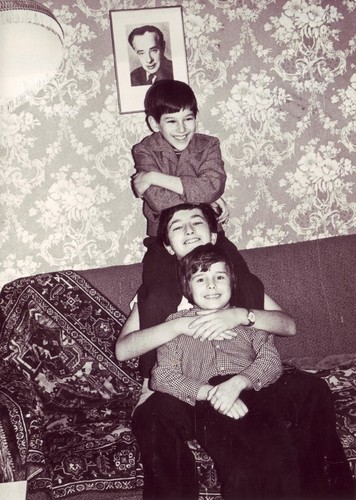 visor: Is not that the portrait of the "pyramid" of you with children? Who do you photographed it?
Yes, this is it is - Hevel Buzgan. And photos of my relatives: Lower - Oleg, his great-grandmother and my grandmother - sisters; top - Sergei - a native son of my mother's cousin. We have a lot of relatives. For example, my grandmother had 9 brothers and sisters.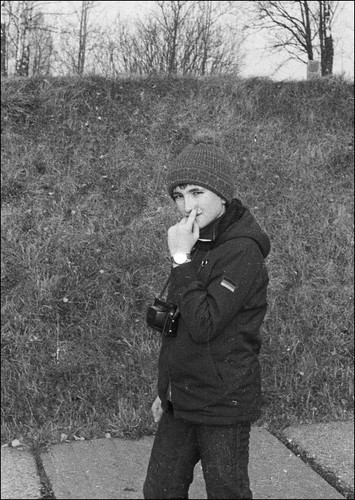 visor: On one of the children's pictures with the camera you are. You are interested in photography as a child because your grandfather was a photographer?
And who is not fond of it? This common childhood hobby. However, later, when I was on the evening faculty MADI I worked there in the darkroom.
Uksu Ba: How did you come to the shooting?
Around the year 1975, I was on a New Year tree in the Kremlin. After the performance I asked one woman - Faith E. Lind : "Boy, you want to be in the movies?". I said, "Yes!" She invited me to fotoproby. And then 9 years old, I called her every Soviet holiday, yet she did not say that there is for me a picture. Then a screen test (for the role of Fima) - and adopted only to the role of Koli Sadowski.
visor: Could you detail? You played there in some play, and she watching you? She only invited you?
No, I was a regular visitor of trees. She just stood in the locker room and some children asked permission to withdraw.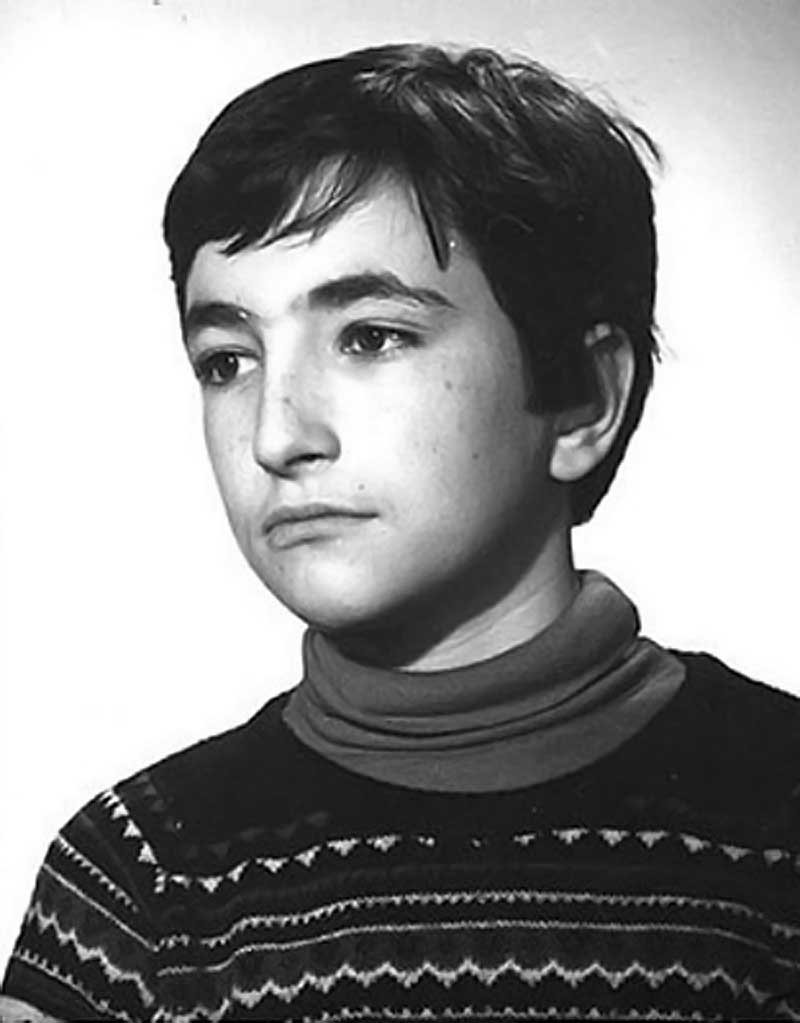 Koshka_Shredingera: Tell me, do you have internally like Sadowski? "The game itself," or simply entered into the role? It went on to audition Fima, not Sadowski ... "Example" role, and said - I take my razmerchik?
Samples for the role of Fima - it was a kind of test to all confirmed to star in the film. And only after a group has been set up, then they assign roles. Initially, I was offered to be the Northwind Messerer, but Pavel Arsenyev said I was more like a Kohl Sadowski, because In his opinion I most like about this character in nature.
kir: According to the book Sadowski - red. And when making the film was the idea you repaint to heighten the resemblance to the hero or not? Vaughn, Torsuevyh something like zealously repainted in blonde from brunettes. И еще этот почти монолог про Наполеона – он понятен, по-моему, только читавшим книгу, а в фильме Крысс в Наполеона не превращался, почему же тогда решили оставить эти фразы?
Павел Арсенов гримёрам запрещал подходить к детям. Единственное ограничение, которое у нас было – это загар. На солнце нам не разрешали появляться (ред: чтобы во всех кадрах был одинаковый цвет кожи).
А монолог про Наполеона, если помните, мой герой говорил в качестве прикола над трусом Ишутиным. Фильм ведь по мотивам повести.
Glott: Семён, а скажите, пожалуйста, как долго вы в процессе съёмок адаптировались друг к другу? Или режиссёр специально давал время на "притирку"? Просто при просмотре возникает ощущение, что ребята знакомы ну, как минимум, с первого класса.
Адаптировались как все дети – быстро. Мне, может, было сложнее, ведь я был старше и меня тянуло больше к взрослым.
visor: Насколько легко Вам давалась игра в фильме? Были ли повторы? Или то обстоятельство, что Вы играли "самого себя" помогало?
Anything can happen. И несколько дублей делали, и переснимали. Как правило, даже если сцена удавалась с первого раза, то её всё равно дублировали на всякий случай. Конечно, помогало то, что играл "самого себя " – меньше приходилось думать, как сделать. Кстати, этого требовал от нас (детей) Павел Арсенов. Легче всего, конечно, было работать с Мастерами. Взрослые актёры помогали нам во всём: стояли за кадром, подсказывали, говорили как лучше сделать ту или иную сцену. Не забывайте, мы были детьми, поэтому уровень ответственности у нас был намного ниже.
Особенно много повторов было на озвучании. Ведь иногда прямо в студии меняли текст, и надо было попасть точно, как говоришь. Я помню, один дубль репетировал раз 60 – никак не мог попасть в нужный тон.
Mish: And what was the most difficult moment, difficult?
The most difficult, for me personally was just the process of dubbing, as I said. Actually, I'm of the children was the oldest, I was already 15, and, of course, began to change the voice. It might therefore be that voice could invite another actor. However, Pavel Arsenyev (blessed memory) insisted that all the voices themselves.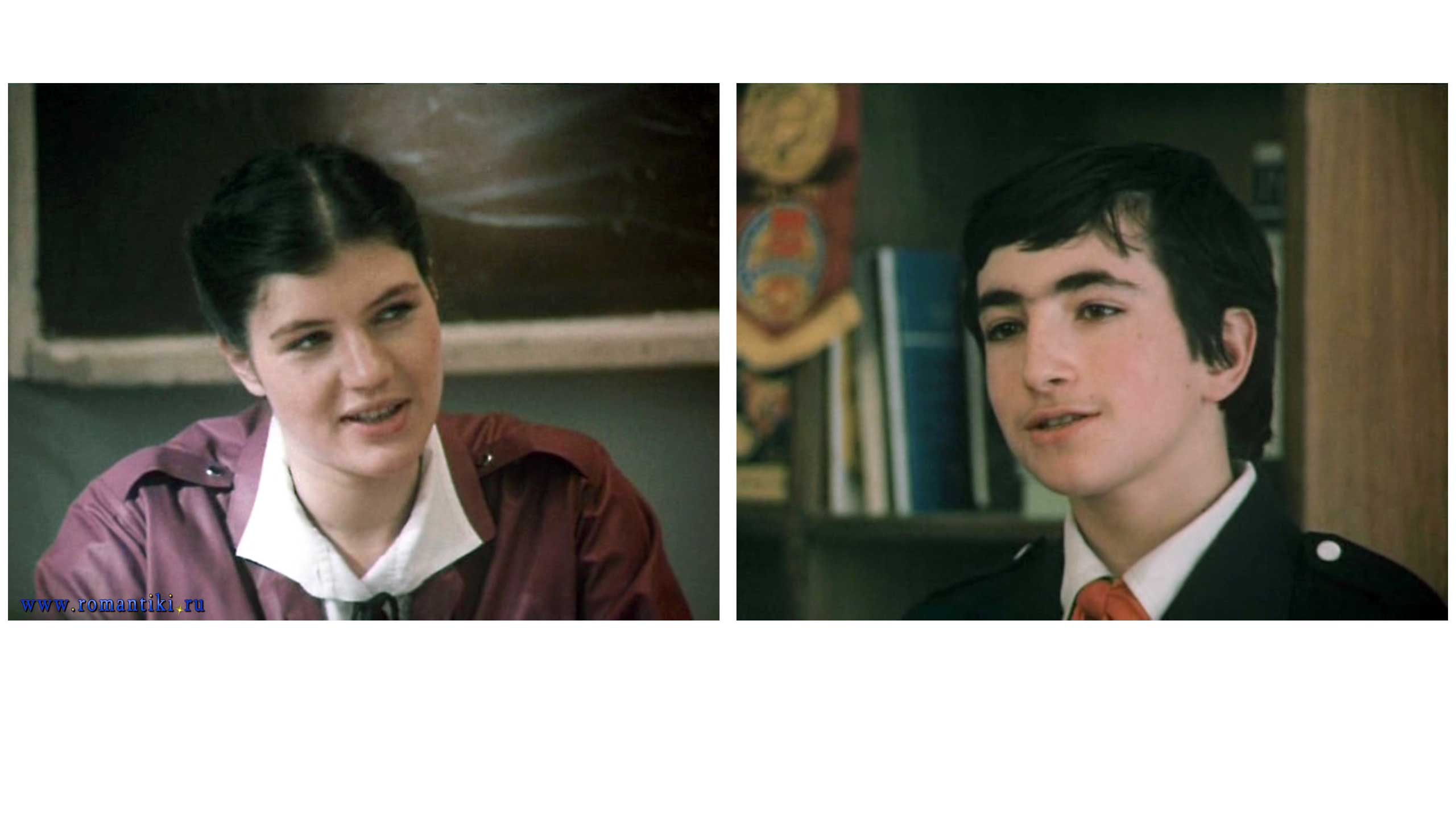 Sergei Forum: I would like to ask about the shooting in the classroom. As I understand it, were shooting with one camera, so I wonder: at the site you are actually engaged in a dialogue with the teacher (the actress E. Vasilyeva) or you are cued by someone else from the crew? Simply put, whether there was a version of the kind when he played the role of Alice traffic.
(Approx. Ed .: This refers to the story of Alexei Muravyov : "I remember how Paul Oganezovich made ​​us marvel at Alice. The situation was this: it shows the huge platform on which Sergei Leonidovich - operator of the camera, and behind it - the traffic light. And Paul Oganezovich says: "This is a traffic light - it's Alice. And you have to look at it and say," Alice !!! "." And five takes, we looked at the traffic light and said, "Alice !!!")
Class is completely removed in the pavilion at the studio it. Gorky. But about that one camera shot, or not - I do not remember. But exactly that "traffic lights" was not. Adult actors, even if they were not in the frame, still playing their roles to us (children) make it easier.
Mish; Nina: Simon, but could you tell me more about how children communicate on the set? What did you do in your spare time, in between scenes? And in general, in addition to the "cine" site, you communicate with them? In the evenings, or on weekends, for example. Friends?
No, there was no special friendship, I've been all over. And break the game of tag.
SUPER-04: What kind of woman you like and if you like Natasha during the filming or any other girl.
In every woman there is something different. And during the filming about it and did not think. After all, we were still children.
Nina: Actors sometimes invent scenes, cues, which were not in the script. But when filming "The Guest from the Future" one of the children has added something of yourself?
To be honest, I do not remember about us, the children, but the adult actors are constantly changing work scenario most often occurred during dubbing.
Sovyonok; Andrew: Communicating with someone from adults on the set of the most memorable, and the memories? Maybe someone from the actors have developed a friendly relationship during the filming?
Most of all remember the work of Paul Arsenov. He just lived film was a real workaholic. That's what I remember most. He was always writing something in the script, something changed. Well, of course, that is. Natasha Varley, MI Kononov VM Innocent. One of the scenes (some newspapers) and Arsen Innocent invented on the spot. Under the scenario of this meeting was to be Zaporozhets. But Innocent was hard to get into.
Adult actors most friends with Andrew Gradov. Although, I must say that all the pros we (the children) were very helpful behind the scenes. I thank them for that.
Andrew: What was interesting episodes or stories when shooting GiB?
To be honest, it is difficult to remember something. On the set for the first time in my life I saw a laser, a camera, and indeed, the whole process was very interesting.
Borisych: In June 1983, the school rented 289 doubles chess competitions (where I was involved, then it is a separate issue ), but they are not included in the picture. Have you been there? Tell me what you remember or have heard about it, please.
Is it filmed?
visor: Removed. Natasha remembers it. There's even a son of Juna allegedly participated.
As for the son of Juna I can tell you something, the fact that I had even kept on hand.
visor: ???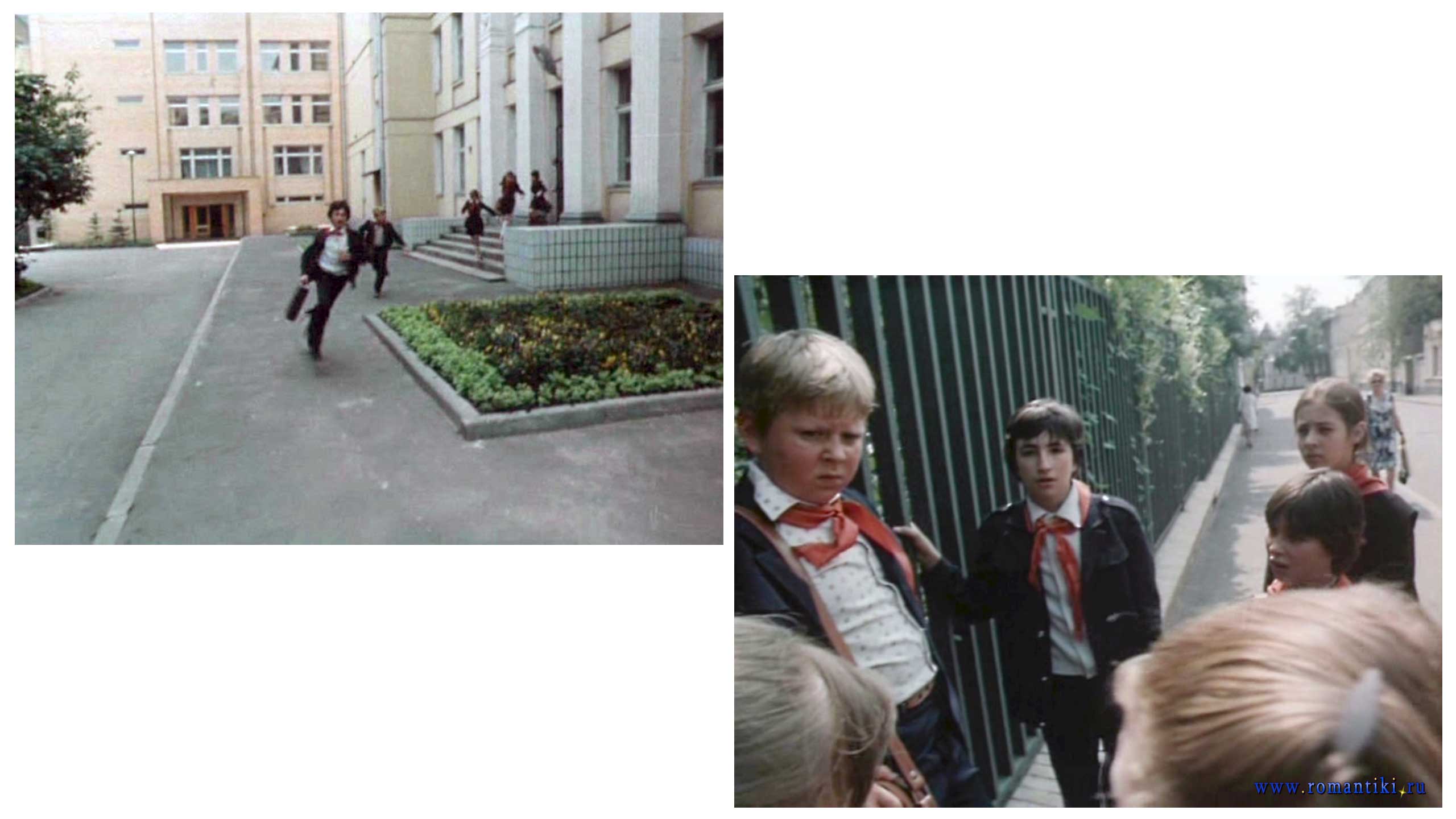 I have seen and June, once true, and I certainly did not know it was June. She came to our office with a guard. And her son always wore a security guard with a video camera. (My first time in his life when he saw a video camera). Almost every move was captured because he had already stolen a couple of times. Therefore, it has always been quite dense but good-natured man with a video camera. Son - a good boy - always walked with long hair, because it zareklas until some time he was not cut. And he somehow imbued me, this guy - even small children to me for some reason treated well - and I did not know that this son of Juna. He even jumped on my hands and I held him in my arms.
visor: So he was still very young?
Yes, a little more, as he was about 5-6 years. And then he filmed in this school. This kind of school for the top party level, as far as I can remember. (Approx. Ed .: While - School №20 - one of the most elite schools, where she studied even Gorbachev's granddaughter). For him, it came up with an episode that he ran down the hall and spoke a phrase. That this was done exactly, we were then at the school. If you remember, there's a scene where we're standing near the fence of twigs? That is the one school in the background. That's it, and shot the son of June, but then it's all cut. But! Pavel Arsenyev and Sergey Onufriev (director of photography) asked the bodyguard to give them assistance in this camcorder, as with its tape could immediately see some of the episodes as they are received. Clearly, in black and white, the color of the question at all. So what are some episodes dubbed in this camera. The same running along the corridor son Juna shot on a film camera and a video camera. But about chess competitions do not know anything.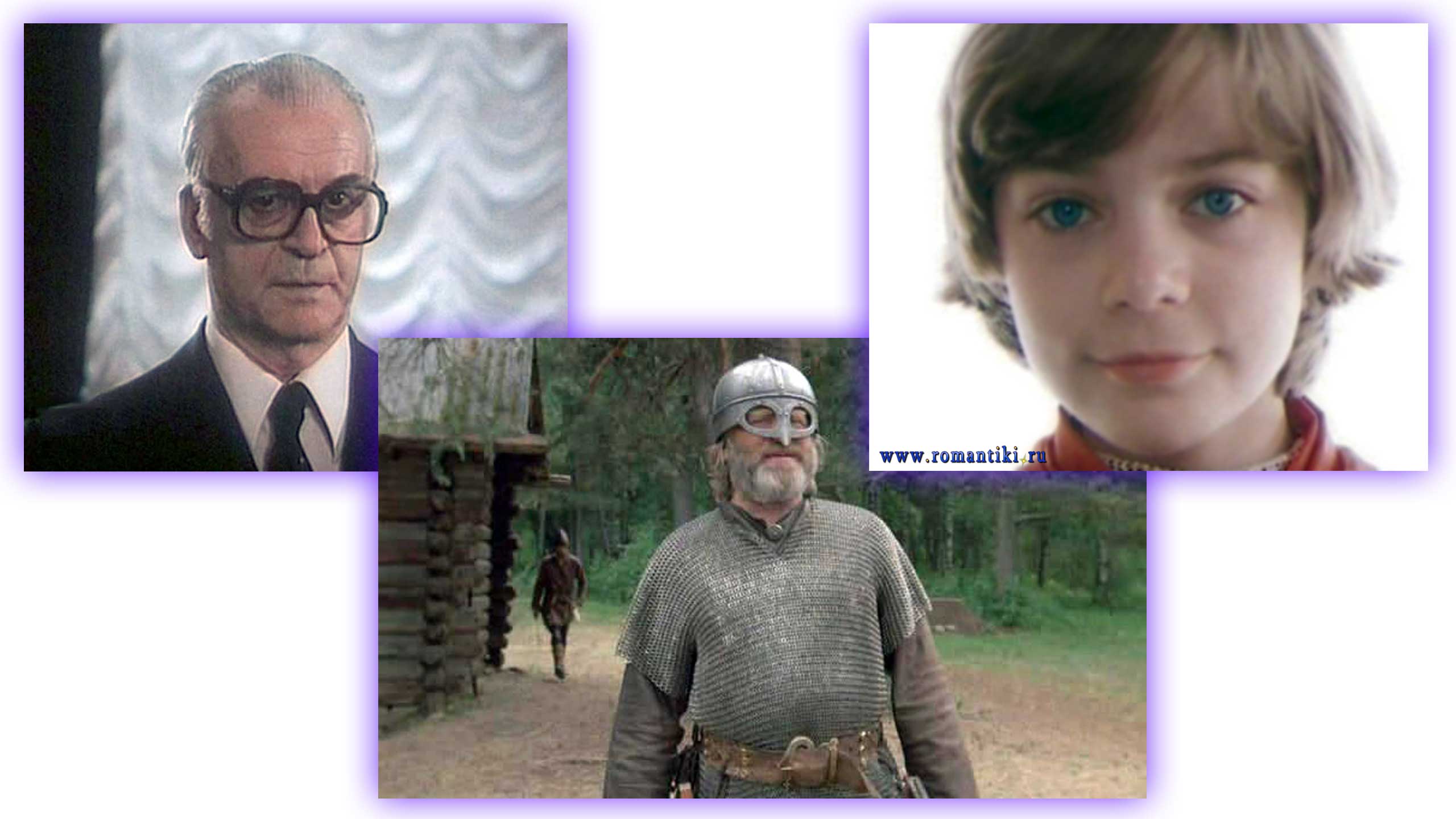 visor: What do you mean, Joon came to your office? What office?
On the thumbnail under "Guest from the Future" were allocated 2 rooms. By the way, we were taken in parallel with the "TASS is authorized to declare." Our rooms were next. And yet the film parallel to the filmed "And on stones trees grow." Therefore, we saw a thumbnail of all these primitive, so to speak, all the actors in this dress - it was quite interesting.
And still shooting at us once in the street came Tikhonov. He is a very nice talk with Paul Arsenov, apparently, they were familiar with, as far as I understood it, as they shook hands. With a stick, at the age of. That I do remember.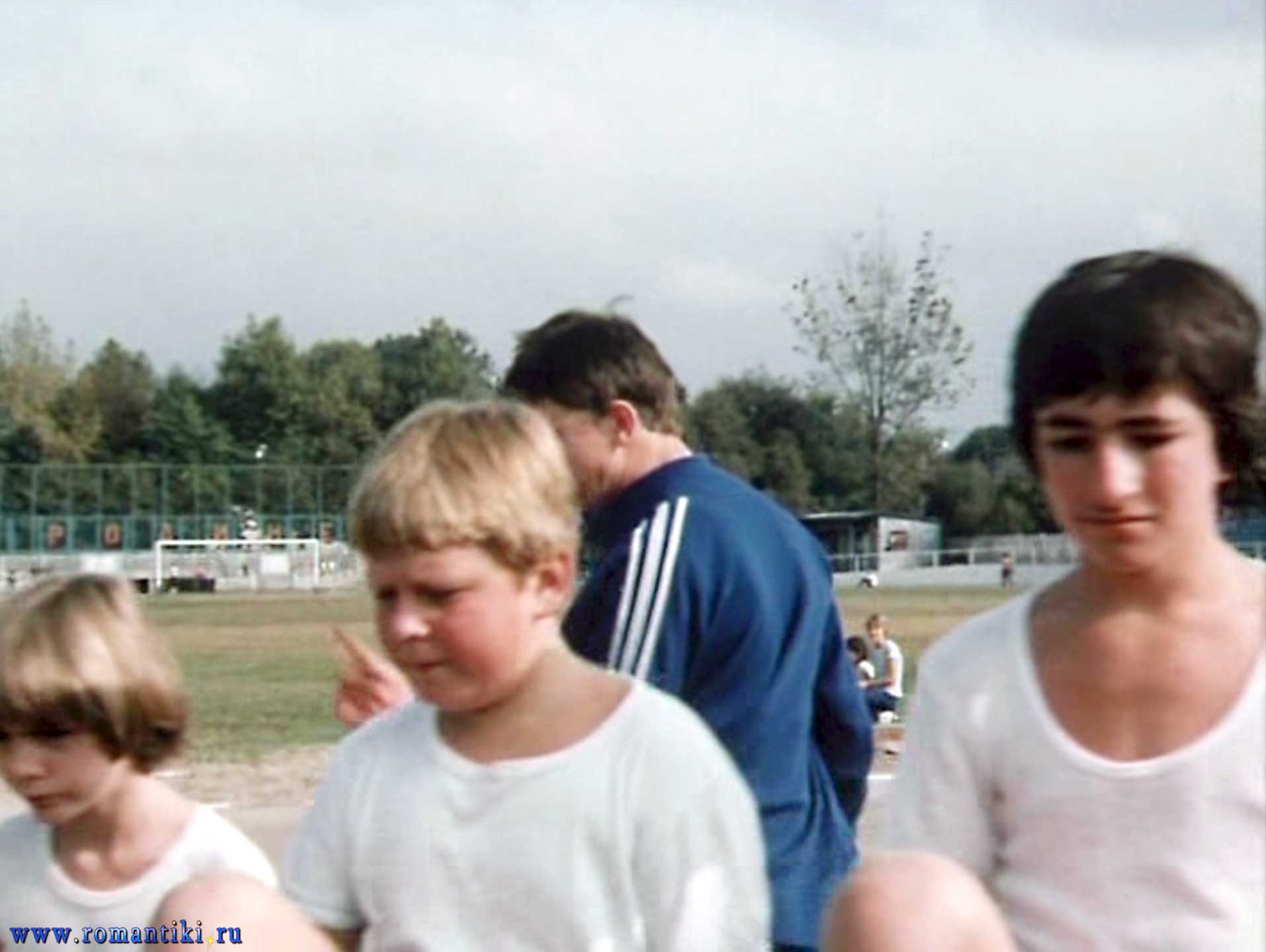 Foxer; Yuriko: In 1983, the autumn you went to shoot some scenes of the film in Gagra and Adler. It was possible to have a rest there though, sunbathe, swim? Still, there were 2 weeks. The episode filmed at the stadium in one day? Based on your faces, that day was hot, or you just have tortured?
In Gagra flew in October (Indian Summer). There were 10 days. Of course, sunbathing and swimming in the sea. A shot in the stadium Adler. If memory serves, for 3-4 days. Generally, on a plan, there had to shoot everything, "future", but after our episodes where the rains came, and everything came back.
Mish: Kohl Sadowski was one of the most memorable among students of the class. Yes, the ironic, in a good hooligan demeanor and fantastic eloquence! Say, after the first screening of the film in March 1985, whether the burden of heavy glory? You recognized on the streets, chased, envied, admired, as it happened?
In fact eloquence and behavior - is not my merit, and Kir Bulychev and Paul Arsenov. We only strictly do what we do, Paul said Arseny. As for the glory, yes, we learned: in the subway, on the street ... But I'm not hiding. I was not pursued, no one envied. Over the years, all was forgotten, and only now surfaced again. Thank you remember us.
Delta: And how you took at school after the film? What was the attitude of classmates? Natasha told me that when she appeared in the class after the holidays, in which the film came out, it seemed to her that she had grown horns - so everyone looked at her.
To be honest, I do not remember. I'm studying in the ninth grade, when the film came out, so thoughts were directed to another, for the certificate. Half of the study during the filming I missed, had a lot to catch up.
Mish: What do you miss this study? You are a little exaggerated? How, then, did in MADI?
I had to catch up. Hard it was, but "we have broken through." But I'm not finished MADI. He joined the "evening", where he worked as the institute, in the darkroom. After the first year - the army to complete. Then I had a serious injury, had to take akademku, well, after already moving to a "historical".
Mish: As you can see a talented artist. Tell me, why do not you become an actor?
Thanks for the kind words. Such "talent" like me, a lot of the vast Russia, why not continue acting career. Maybe she scared. I do not know.
Delta: Can not received then the proposal to set?
Alas, more offers have been received. I came out of childhood. In fact, immediately after the release of the film called me, invited to scoring, but just at the moment we left the pitch. But to be honest, I was not then before that, it was necessary to go to college.
Mish: Simon, tell me, how do you live in Israel? Is not there a certain fear and insecurity due to the continuous military conflicts and warfare around? Of course, I speak from television news, but it seems that in every city in Israel at any time can make (and committed) the terrible bloody attacks. It really is?
In fact, "the devil is not so terrible as his baby." If I may give you advice, you see less news. All we have is normal, and in the news all too exaggerated.
vladislav, Yuriko: You have never regretted that leave? It does not have a desire to go back to Russia?
"Everywhere is good, where we have" (proverb). Other guessed it:)
Mish: Simon, tell me please, what is your attitude to alcohol? What drinks do you prefer? Russian Vodka (imported from Russia) you sell?
Under good snack in good company, why not drink? But the norm know! A vodka there is any, but I prefer Russia.
antey; ZERO; George 777: What is your hobby? What literature / music do you prefer? Do you watch science fiction and what you think of contemporary cinema?
I love chanson, read fiction, fantasy. Free time is not much, but if there is, I try to dedicate it to my daughter, watch a good movie. Fiction movie I really love and try not to miss new items. I like the modern vampire movies. About modern cinema my opinion does not mean much. Ask at the best specialists in this field.
Marina: And what do you love to listen to the 80s?
The same as all. We had a tape recorder "Electronics 302" and we have the group appear, and are copied: Modern Talking, "Tender May", Vine, disco music - that was popular in the years, and listened to it.
antey: Does the years relationship with someone of the participants in the film?
Unfortunately, our paths diverged. However, the mother of Natasha Guseva was our family doctor precinct.
visor: And how did you find out that it Guseva Natasha's mother?
This is exactly what they say, "His Majesty Chance." Natasha's mother knew all our family. We were good friends. One day I went to the entrance of Gorky Film Studio, returning from a screen test, and I saw her! I said: "Hello, Galina Makarovna how you appeared here?" And she said that her daughter also was invited to appear. And we do not even know what will work in one picture.
Nina: Really, after a long work on the film all just went away and everything?
Yes, unfortunately, is what happened. Even when I was in MADI, several times was at home in Paul Arsenov. He always worried that is not busy, no pictures.
A few years ago, Mariana found me on Skype.
Mish: Memories of the film which cause feelings? What he left a trace in your soul? Is there a feeling of self-worth that for many people, this film was a symbol of a happy childhood?
I did not yet understand the full meaning of the word 'work', so for me (I can not talk about the other) - it was something like a game. What's left in the shower? Perhaps the feeling of something useful if everyone liked it so much. Then think about it, I at least.
Uksu Ba: And you helped the makings actor's life? At work, with friends, family ...
Yes, of course, and they are helping so far. I worked for a long time advertising agent, a salesman in electronics stores, and it's all aktёrstvo.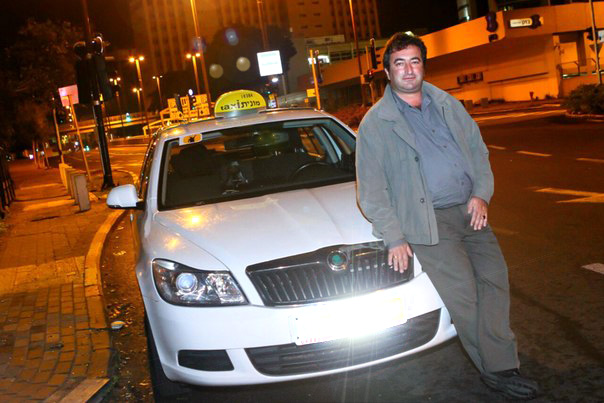 visor: And who do you work now?
Since 2010 I have been working in the taxi, I have my own car.
Uksu Ba: Do You Remember "GiB" "Russian Jews" in Israel?
In Israel, our film was translated into Hebrew in the credits. Раз в год смотрим по израильскому русскому каналу.
visor: Что это за канал? Там только советские и российские фильмы? И все с переводом?
Это 9-й канал Израиля на русском языке. Передачи там идут на русском. Фильмы показывают разные, а русские фильмы – с субтитрами.
visor: А как Ваши избранницы относились к тому, что Вы снимались в фильме? Они видели этот фильм в детстве, удивлялись, что Вы тот самый "другой Коля"?
Фильм они видели, но никто не удивлялся. Первая жена из Киева, вторая из Новосибирска, конечно, они смотрели фильм в детстве.
visor: Сколько раз после репатриации Вы были в Москве? Планируете ли приехать в гости?
Пока ни разу не был. Возможно, когда-то приеду. Но моя старшая дочка ездила в 10 лет в Москву с моей мамой.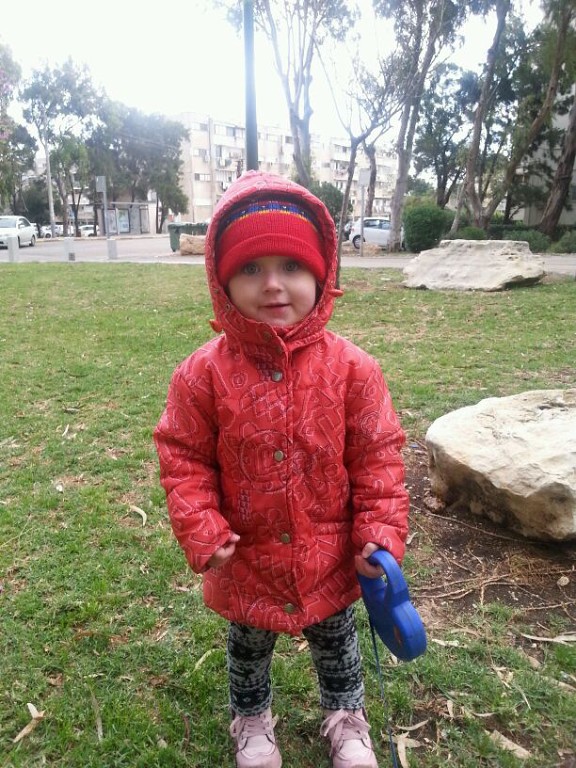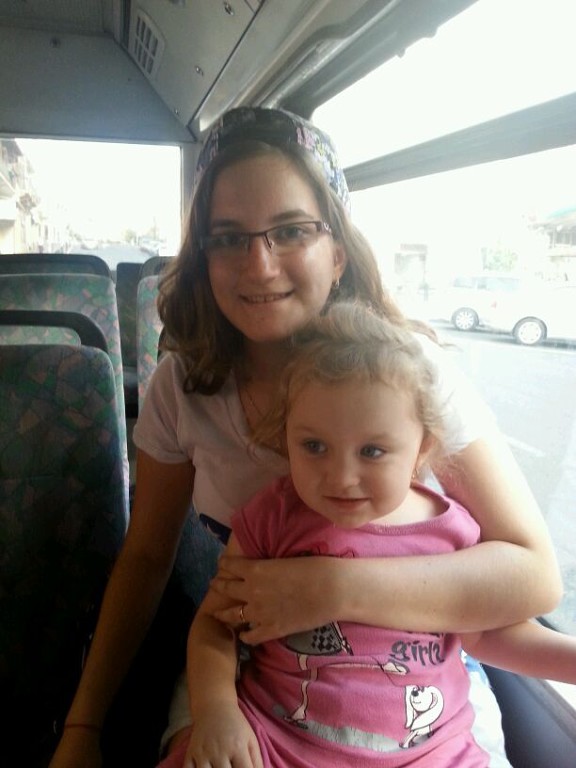 visor: Расскажите, пожалуйста, про свою личную жизнь, про детей.
Мою старшую дочь зовут Рахели. Ей сейчас 16 лет. Она учится в 10-м классе. В школе осталось учиться 2 года – в Израиле 12-летнее обучение. Живёт она со своей мамой (моей первой женой). Хеля очень хорошо учится и планирует стать биологом.
Со второй женой мы уже 13 лет вместе. Она продавец в магазине верхней женской одежды. По образованию – химик, высшее образование получила в Новосибирске, специалист по выделке кожи, но в Израиле сложно найти работу по этой специальности.
Три с половиной года назад у нас родилась дочка Элизабет. Обе дочки родились в Израиле, таких людей здесь называют "сабры" . Сабр – это кактус, "колючий" снаружи, но "мягкий" изнутри.
Георгий 777: На фото видно, что Вы всё тот же – остроумный и весёлый, как и прежде!
Вы совершенно правы, я такой же.
visor: Семён, спасибо большое за ответы на наши вопросы! Желаем Вам успехов во всех делах, здоровья и счастья Вам и Вашим близким!
До свидания! Всем вам здоровья и счастья. И поздравляю Вас с наступающим праздником Победы! У нас очень многие таксисты в Израиле вывешивают к этому празднику Георгиевские ленточки. И если кто-то из пассажиров спрашивает, что это за ленточка, я всегда говорю, что благодаря "этой ленточке" вы существуете на этом свете.
---------
Использованы фотографии Семёна Бузгана из социальных сетей.
Дата записи интервью и уточнения деталей: с 12 по 15 апреля 2015 года.