As if we did not want, the locomotive named Time inevitably hurtles forward. And this machine is often swept away in its path a lot that could take in the structure and carry away.
People change, to change the mentality. Media create a new social consciousness. And we have been living in a country that 15 years ago. What can I say? Even 10 years ago it was very different!
The worst thing for the country - the degradation of the people, the destruction of spirituality. Latin gum and domestic chernukha on television, endless gunfire in the thoroughfare to the mountain of the victims in the "new Russian cinema", real and imaginary horrors the press ...
Yes, we are hard. The mentality of many of us formed a different era and people who had grown up in it. We probably can not fully adapt to the new reality. Every day on the way there are new problems (and, certainly, not our fault, and certainly not at our request). But who said that progress needs to be in a general degradation? Is the door to the bright, clean, good closed forever? Really we can no longer dreaming, hoping, fantasizing? Have we lost the ability to enjoy life in all its manifestations? Even cars gain humanity. Recall one of the most famous romantic likely future - the robot Werther from the film "Guest from the Future" ! Are we worse zhelezyaki semiconductor brains? No! No! And again - no!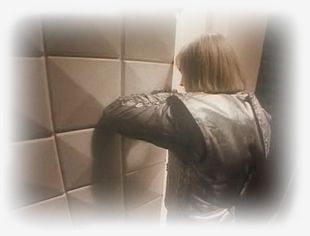 Of course, we should not live in the past, but firmly closed the door to impossible. Understand it becomes more and more, as evidenced by our personal experience over the past years.
People doing this project, met through a common love for the film "Guest from the Future" . That's because with the materials about him and we began to fill the resource.
However, after talking to each other, we realized that we wanted to create a project is not just about the kids favorite film 80. Our goals are much wider!
We want to tell the people who were shooting those bright and good children's films and how they take them off. One of the objectives of the site - is to try to bring up a generation that did not catch the Soviet Union, those sparks of good and kind, then what were the atmosphere of the Soviet era. Those who spent his childhood at the movies, we hope, will be interesting to see how everything was done in those days, when all the special effects were done literally "on his knee," and to create things out of nothing, a reality which we believed on the screen.
We are looking for child actors, so they told us how they live, who have become.
We also want to collect information about how our fantasies of fantastic technique now implemented.
And of course, we will not leave without attention and foreign works of art, which rises above the gray ocean of mediocrity, hoping that some will like and you will make you think, to reflect, to develop spiritually.
Our resource is inherently non-profit project. We do all this for ourselves and you, just like we are romantics. Or maybe not romantic at all, but people are not indifferent.
We would like to express my special gratitude to TelekomByuro and personally Sergei Barkov for placing this site on the server of the company and its technical assistance support.
Here are the few things that we wanted to tell you. If you want to say something to us, wish, maybe, and give blame - you can always do it on our forum .
***
-------
Press about us:
The island of romance and its owners . ( or here )
-------
Videoanons site: